New-Age Formula
This luxurious gel body wash gently cleanses leaving behind moisturised, hydrated and healthier-looking skin
Key Ingredients
1. Aloe Vera to help calm and hydrate the skin
2. Green Tea with anti-ageing and anti-bacterial properties
3. Cactus extract to help moisturise and soften the skin
4. Rosehip Oil is known for skin cell regeneration
5. Strawberry Extract known for its anti-ageing benefits
6. Italian Orange Oil with benefits of a stress releaser
7. Spanish Grapeseed Oil helps repair and moisturise the skin
8. Chamomile Oil helps soothe, repair and purify the skin
How To Use
Step 1: Pour a coin-sized dollop of the body wash onto your palms
Step 2: Apply generously on wet skin to form a soft lather
Step 3: Rinse off with water and pat dry for enriched and hydrated skin.
Step 4: Use daily for enhanced results.
Smells Like
A field of Green Tea flowers and White Flowers. This body wash brings in the freshness of Cologne, Bergamot and a touch of fruity, green and spicy notes
True-to-you
A plant-derived product created from native botanical extracts sourced from around the world. It has no artificial colours, no added parabens, no sulfates, no silicones, no added phthalates
Vegan & Cruelty Free
We must admit we love our products, but we love you more - so we have just the right pH balance, we have never tested on animals and vegan. Did we tell you we are PETA certified as well?
Hey Science, Meet Botanicals!
This product is dermatologically tested and is safe on sensitive skin while being suitable for all skin types - Dry, Oily, Combination, Normal, Sensitive. Ideal for all genders.
When in doubts, begin with a MINI!
Still in the phase of to buy or not to buy? An easy fix, begin with a mini mix :)
Awaken the explorer within you, begin by trying out our MINI versions. Fall in love & come back for full sizes.
Customer Reviews
23/02/2022
Shania S.

India
I recommend this product
Green tea purity
This body was is absolutely refreshing. The natural ingredients in them makes my skin feel smooth and soft after usage. I have no irritation on skin as it's totally chemical free.
18/02/2022
Debarati B.

India
I recommend this product
Gentle on skin✨
Feels so fresh after usage and the texture feels so soothing on skin. Refreshing bathing experience. Definitely recommend this product.
18/02/2022
Shefali R.

India
A Complete Bathing Experience
This body wash really helps exfoliate my skin and make it nourished and smooth. Must be included in every bodycare kit!
18/02/2022
Deepti L.

India
I recommend this product
Gentle cleanser for my skin
Ever since I have started using this body wash, my skin feels so soft and smooth. The natural ingredients of this body wash not only cleanses my skin gently but also provide a perfect hydration. It has my skin glowy and soft. Love its fragrance too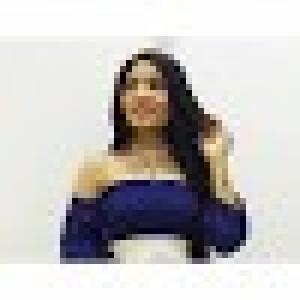 PS
17/02/2022
Pranali S.

India
I recommend this product
Good for body acne
I'm someone who is prone to body acne too.. And this wash was a boon to me.. Loved it. My body acne are comparatively lessened.