New-Age Formula
Enjoy the moisturising effects of Rose & Peony as this buffing sugar body scrub drives away the dead skin revealing fresher, nourished skin. Find your body feeling super soft, rejuvenated and lustrous.
Key Ingredients
1. Sunflower Oil offers a rich skin texture
2. Coconut Oil makes the skin creamy and smooth
3. Shea Butter makes the skin feel very light and silky soft
4. Rosehip Oil brings forth skin cell regeneration
5. Beetroot Extract has antioxidant properties
6. Rose for soft skin
7. Peony Flower Extract ensures whitening and anti-ageing of skin
8. Spanish Licorice Extract brings in anti-inflammation properties
How To Use
Step 1 : Using the spoon provided take a generous amount.
Step 2 : Massage in circular motions on damp skin.
Step 3 : Let it sit on the skin for 1-2 minutes for moisturisation. Rinse off.
Step 4 : Use 2-3 times a week for best results.
Smells Like
A garland studded with the choicest of flowers blooming in delight, a gentle fragrance of roses and peonies comes alive with a splash of fresh citrus, which comes like the zing of the bees. A tinge of woody aroma plays with the floral, citrusy notes to create a magical scent that is both delicate and bold.
True-to-you
A plant-derived product created from native botanical extracts sourced from around the world. It has no artificial colours, no added parabens, no sulfates, no silicones, no added phthalates
Vegan & Cruelty Free
We must admit we love our products, but we love you more - so we have just the right pH balance, we have never tested on animals and vegan. Did we tell you we are PETA certified as well?
Hey Science, Meet Botanicals!
This product is dermatologically tested and is safe on sensitive skin while being suitable for all skin types - Dry, Oily, Combination, Normal, Sensitive. Ideal for all genders.
When in doubts, begin with a MINI!
Still in the phase of to buy or not to buy? An easy fix, begin with a mini mix :)
Awaken the explorer within you, begin by trying out our MINI versions. Fall in love & come back for full sizes.
Customer Reviews
I recommend this product
A good scrub
I only just started using it, but it is delicate on the skin and does it's job nicely.
22/04/2022
@parulaprilo T.

India
I recommend this product
I am addicted
Super Soft even tone skin ! Smells so awesome! It's my current favourite … absolutely love it What's cool is that it's a foaming sugar scrub .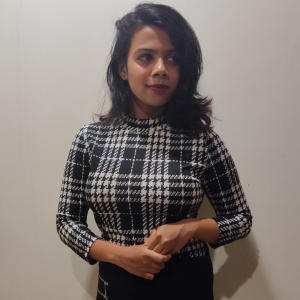 IS
27/02/2022
Ishita S.

India
I recommend this product
Loove it
Very easy to use love the applicator along with it. Smell so delicious and leaves my skin feeling so soft and smooth
23/02/2022
Natasha

India
I recommend this product
Much gentler and effective
I have been using many body scrubs and have tried them all but trust me there is no product i have found that is gentler than this scrub but still so effective.
22/02/2022
Kanika M.

India
I recommend this product
Love it
I really loved it. It smells so heavenly. The scrub has micro beads so they don't hurt for those who have sensitive skin. It spreads well when applied to wet areas. Consistency is not very thick so it will last for a while. Skin feels really smooth afterwards as well as soft. Looks exactly as seen in the image, comes in a tub. Decent quantity for the price. Normally we get very little of these products. I have to try all their scrubs now!